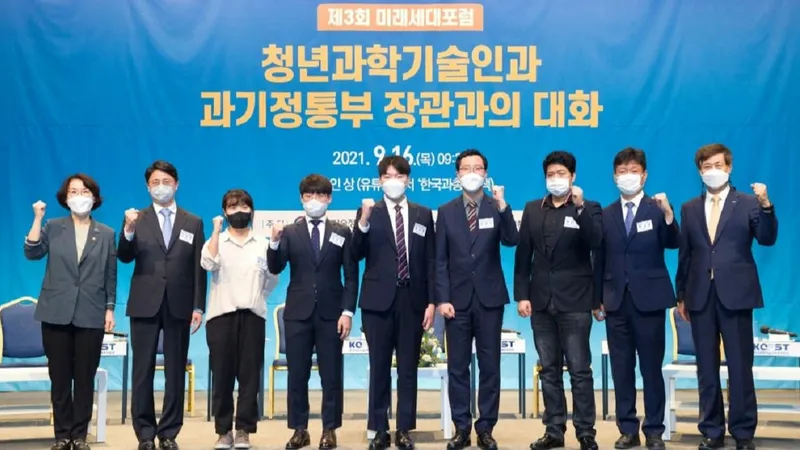 韓国人:ノーベル受賞者が輩出されないのはなぜ?(動画): 
Korean: Why aren't there any Nobel laureates? : 
韩国人:为什么没有诺贝尔奖获得者?
ー日本の28人対して韓国は1人ー

韓国経済紙
アジア経済

今朝の韓国経済紙「アジア経済」に、興味深い記事が載っていた。

また、やって来るノーベル賞のシーズン、
韓国人受賞者が出ない真の理由を、
分析した記事だ。

アジア経済
インターネット版

日本はノーベル賞を24人も貰っている。
韓国はなぜノーベル賞を取れないのか、

ストレートに日本と比較していた。

国別ランキング:

日本は、米国籍者を含めると28人。

国別ランキングでは世界で7番目に多い、

化学、
生理学・医学、
物理学、
文学など全ての分野で受賞している。

これに対し韓国はたったの1人、平和賞だ。

ノーベル賞受賞式:

今年のノーベル賞は、10月4日から受賞者が発表される。

今年も韓国からは、昨年に続き受賞者が出そうにもない。
ノミネートされている韓国人は、一人もいないからだ。

韓国科学技術院
キム・ウォンジュン教授

韓国の現状分析が、目を引いた。

ノーベル受賞者なしの理由:

「ノーベル賞関連の科学技術インフラが脆弱である」ことに原因がある。

▲若い学者が、自由研究できる環境が整ってない

▲忍耐強く研究するファンディング制度が不十分

▲新研究分野への投資や基礎科学への十分な投資が担保されていない

要は、研究者や学者が研究に没頭できるような環境にないのが問題だ。

(辺真一) – Yahoo!ニュース
https://news.yahoo.co.jp/byline/pyonjiniru/20210922-00259519
South Korea's 'Nobel prize project' gets overhaul
The Institute for Basic Science
— South Korea's flagship basic-research organization —

is being restructured after a year of scandals and criticism, including allegations of misappropriated funds and nepotism.

The nation's science ministry announced on 10 September that the reform measures will include changes to the institute's administrative structure, its purchasing system and its pay grades.

The Institute for Basic Science (IBS) was founded in 2011, and is modelled on the Max Planck Society in Germany and RIKEN in Japan.

It is often referred to as South Korea's 'Nobel prize project' — an attempt to win the country's first scientific Nobel.