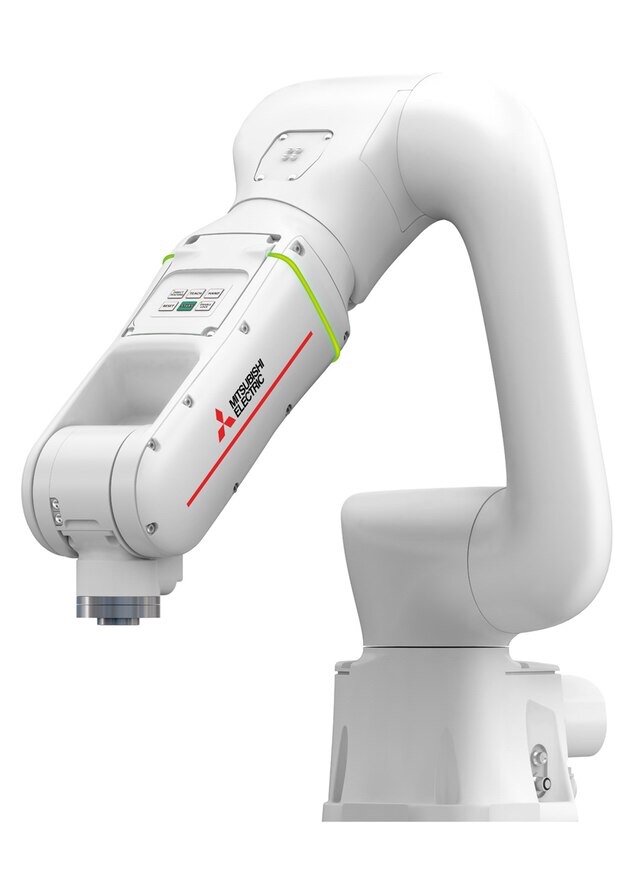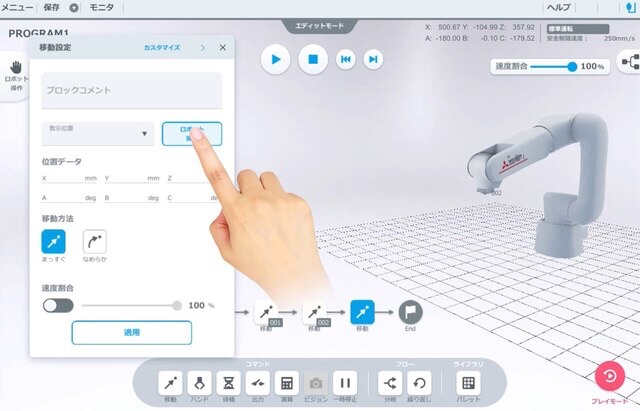 三菱電機 : 協働ロボット「MELFA ASSISTA」:ISO 10218-1・ISO/TS15066(動画): 
Mitsubishi Electric Launches MELFA ASSISTA Series of Collaborative Robots: 
三菱电机推出MELFA ASSISTA系列协作机器人
三菱電機:
自動車
電気電子部品
食品
医薬品
衛生用品の業界向けに、
衝突検知など、ISO準拠/安全機能を備えており、人と共に作業ができます。
協働ロボット「MELFA ASSISTA」、
プログラム作成ツール「RT VisualBox」、
5月21日に発売します。
「MELFA ASSISTA」:
直感的な操作が出来、製造現場での導入が容易、事業環境変化への柔軟に対応出来ます。
生産性向上、
TCO削減、
製造現場の安全性(作業者間の距離確保)
という新たな課題の解決にも貢献します。
新製品の特長:
システム設計が簡単:直感的な操作が可能なプログラム作成ツール、
専用操作ボタン:ロボットアーム上の専用操作ボタンで、ロボットに教示、
LEDライト:ロボットアーム上のLEDライトで、稼働状態を表示
https://www.mitsubishielectric.co.jp/news/2020/0520.html?cid=rss
Mitsubishi Electric Launches MELFA ASSISTA Series of Collaborative Robots
TOKYO, May 20, 2020 –
Mitsubishi Electric Corporation (TOKYO: 6503) announced today that
on May 21 it will launch its MELFA ASSISTA series of robots that work collaboratively with humans based on safety features such as
collision detection and strict compliance
with the international safety and robotic standards ISO 10218-1 and ISO/TS15066.
The series also
will introduce an intuitive engineering software, RT VisualBox, for quick, easy system deployment.
Customers will use MELFA ASSISTA and RT VisualBox to realize more efficient production,
reduce the total cost of ownership (TCO) of robotic manufacturing systems, and meet new needs for adequate distancing of workers in manufacturing sites.
2020 | MITSUBISHI ELECTRIC UNITED STATES
https://us.mitsubishielectric.com/en/news/releases/global/2020/0520-a/index.html